Latest Articles
Sarah Hyland - Artios Casting Awards, NYC - January 22, 2015
Seems like nothing could stop little Sarah. The year 2015 has just started, and she's already got a handful of INCREDIBLE sets out there. Including this one.


Complete set...


[URL=http://someimage.com/bSGuEqH][img:2831a04c7b]http://t1.someimage.com/bSGuEqH.jpg[/img:2 ...
Sarah Hyland - ELLE event, LA - January 13, 2015
Good news, fellow feet lovers. Our little Sarah's got a brand new shiny pedi and she's more than willing to show it.


..."regular" pics...


...mmm...sooo sexy...

...and close-ups...

[URL=http://someimage.com/7KVwRij][img:8fbbdb23bc]http://t1.some ...
Kristen Stewart - Vanity Fair France September 2014 x4 BF
That sole looked irresistible even in low res. And now I have it in HQ. Kleenex at hand, punks. It's Kristen Stewart's bare feet.
Bridgit Mendler - NBC Golden Globes party, LA- Jan. 11, 2015
You know, she doesn't show up that often, but when she does...INCREDIBLY yummy-looking toes...

...in HQ...


...mmm...

...and in UHQ...


...mmm!...

[ ...
Kaley Cuoco - leaving her gym in Studio City - Jan. 19, 2014
So she's leaving the gym sweaty to the bone. Déja vu.

So she's wearing her favourite leopard flops. Déja vu.

My, this girl is such a bore. Isn't she.
...check out the sweat stains on her flops...mmm...


...and the moist, sticky underside of her DE ...
Kaley Cuoco - @ Jimmy Kimmel Live - January 14, 2015
Wearing ugly granny slippers, I know, but just check out her feet...O-M-G...


...with her moist, sticky toes finely painted a delicate pink...


...and her super-sexy heels looking as rosy and sweat-soaked as ever...mmm...

...I want to smell her feet SO bad...ah, ...
Kaley Cuoco -Hollywood Walk Of Fame- Oct.29, 2014 - heelpop!
You simply CAN'T keep Kaley's feet from showing. Even when she wears closed shoes. She deserves one HUGE star in the Foot Fetish Hall-Of-Fame, that's for sure.



...here are her sweaty arches inside her pumps...


...mmm, I'd drink her precious feety liquid stra ...
Kaley Cuoco - The Wedding Ringer premiere, LA - Jan. 6, 2014
Here's a girl whose name is synonymous with sexy foot smell. This little set is NO exception.  
 ...OMFG...sniff!...sniff!...sniff!...


 "...smelly feet? Me?!?"

...and the close-up shots (as always, not suitable for minors!)...

[URL=http://someimage.com/jsCt ...
Julianne Hough Venus Swirl Razor shoot (barefoot!)
Julianne Hough: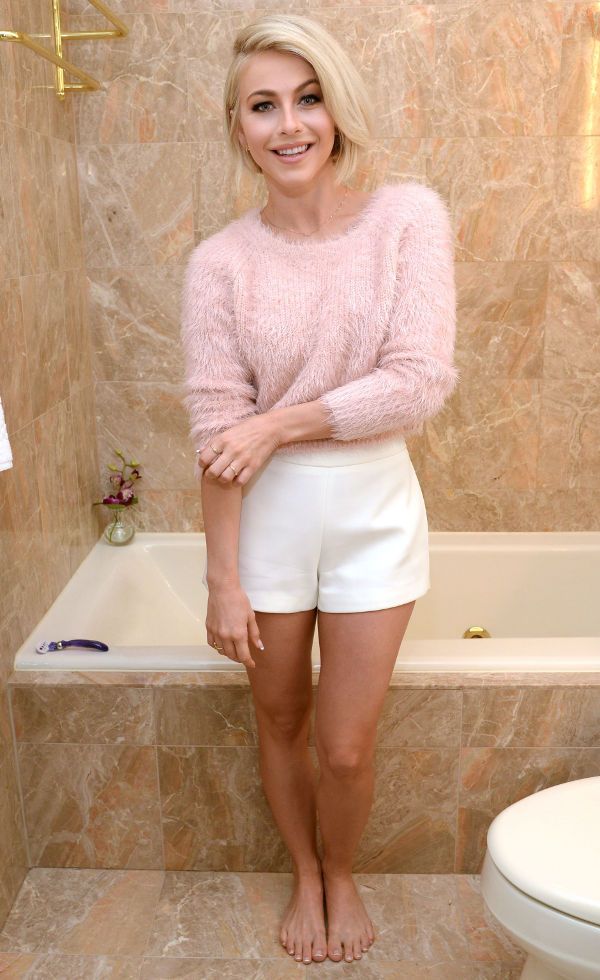 HQ-->[/s ...
Kim Kardashian in fur bikini
Kim Kardashian in fur bikini

[URL=http://imagetwist.co ...